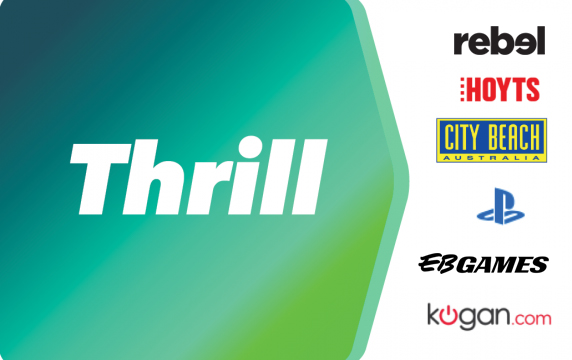 Thrill Gift Card
Excite anyone's inner child with a tailored experience for the pleasure seeker! The thrill card is a choose-your-own-adventure that levels-up their gaming, athletics, and entertainment. Put them in the driver's seat with the most hair-raising adventures you can enjoy from a comfy chair.
The 'Thrill Gift Card' allows the receiver of the gift to swap it for an eGift of their choice of the same value from pre-selected retailers. It really is the gift that keeps on giving.
This makes for the perfect gift for that someone who has everything, giving the giftee the flexibility to choose whatever they like.
If you're not sure about what gift your giftee would really enjoy, then the "Thrill eGift Card" is your best choice that will put smiles on everyone.