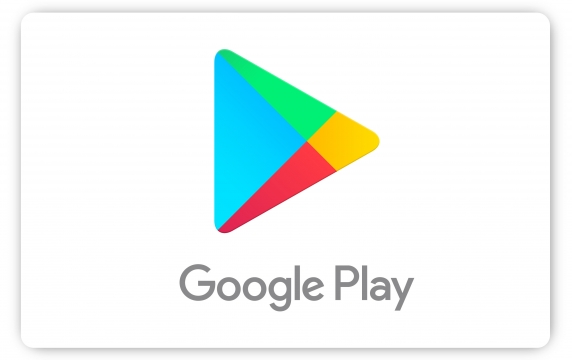 Google Play Gift Code
Power up in over 1M Android apps and games on Google Play, the world's largest mobile gaming platform. Use a Google Play gift card to go further in your favourite games like Clash Royale or Pokémon Go or redeem your card for the latest apps, movies, music, books, and more. There's no credit card required, and balances never expire. Treat yourself or give the gift of Play today.
Only use this eGift Card's code on Google Play. Any other request for the code may be a scam. Visit play.google.com/giftcardscam for futher details.
Gift card issued by Google Payment Australia Limited Pty Ltd (GPAL). Use subject to terms and privacy policy at play.google.com/about/au-card-terms. Valid for Australian residents age 13+. Activation requires Google Payments account and internet access. Not usable for hardware and subscriptions unless specifically noted, see full terms for details. To be used for purchases on Google Play only. Card value expires on the later of 5 years following the date of: (1) card issuance, or (2) last activity on Google Play stored value account to which the card is redeemed. No refunds unless required under law. Card not redeemable for cash or other cards; not reloadable; cannot be combined with non-Google Play balances, resold, exchanged or transferred for value (unless by law). Upon purchase user assumes risk of loss and title for card. For help or to view balance visit support.google.com/googleplay/go/cardhelp. © 2018 GPAL. All rights reserved. Google Play and the Google Play logo are trademarks of Google Inc.
To redeem, enter code in the Play Store app or play.google.com.